© Ribbelmonster - All rights reserved! These pages are protected by the law of copyright, also if they are free. Print or save copies for personal use only. Do not copy, modify, distribute, publish, transmit or reproduce this content (text, images, design) or any part of it!
Riddle Round #1 – Solution
Here is the solution for the riddle round of last week. You should guess what the object in the picture will be. First of course I would like to thank for your active participation. Today I´ll tell you also who won.
MTYxMTM5NTU3OCAtIDMuMjM5LjEwOS41NSAtIDA=
Solution for the Riddel Round #1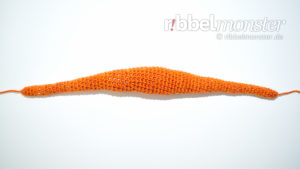 With a little force this ominous snake will turn into a delicious pastry which is traditionally served at the Munich Beer Festival.+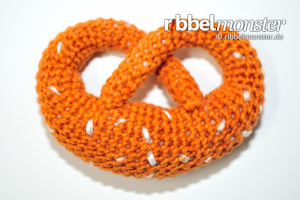 Yes it should be a delicious pretzel. On Sunday there was already the pattern for the Amigurumi Pretzel and maybe you like reworking it.
MTYxMTM5NTU3OCAtIDMuMjM5LjEwOS41NSAtIDA=
Winner of the Riddle Round #1
I really thought that this picture absolutely does not come to the solution. But you are so creative that it was quickly guessed. The fastest correct answer came from Susan.

You will get an email from me and as soon as I have your address I will send you a little surprise package! Congratulations!
I hoped you enjoyed it and I'm looking forward to the next riddle round with you!