© Ribbelmonster - All rights reserved! These pages are protected by the law of copyright, also if they are free. Print or save copies for personal use only. Do not copy, modify, distribute, publish, transmit or reproduce this content (text, images, design) or any part of it!
Merry Christmas
Frohe Weihnachten 2017 wünschen das Ribbelmonster und seine Bediensteten allen treuen Lesern und Leserinside. Habt schöne Feiertage, lasst euch reich beschenken und genießt die Zeit im Kreise eurer Liebsten!
Wie gewohnt gibt es auch in diesem Jahr im letzten Türchen des Ribbelmonster Adventskalender keine neue Anleitung, sondern ein ganz besonderes Geschenk. Es ist diese eine Sache, die man mit keinem Geld der Welt bezahlen kann und die viele von uns gern vergessen. Heute schenkt euch das Ribbelmonster ganz viel Zeit und erinnert euch daran eure Werkzeuge auch einmal aus der Hand zu legen. Haltet eure hektische innere Uhr an und genießt die Weihnachtsfeiertage mit euren Liebsten. Alles was ihr bisher noch nicht geschafft habt, könnt ihr genauso gut auch noch nach Weihnachten erledigen.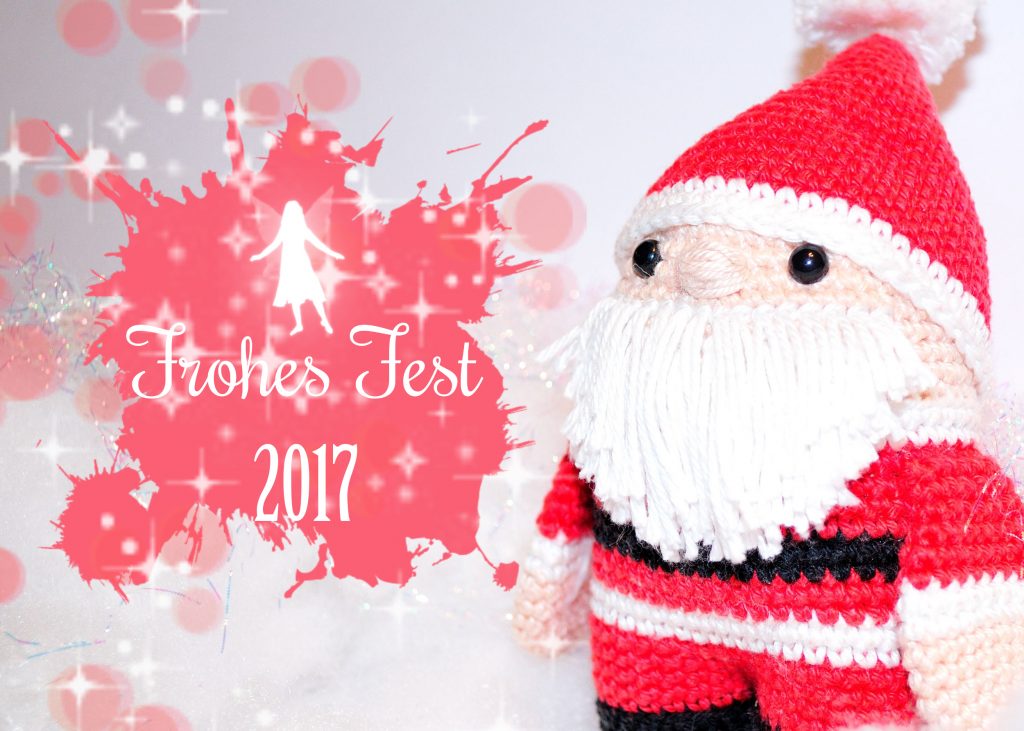 Tip: Du findest hier übrigens auch die Anleitung für den gehäkelten Weihnachtsmann auf dem Titelbild.
Wir wünschen euch ein besinnliches Weihnachtsfest und freuen uns auf euren nächsten Besuch nach den Feiertagen!