© Ribbelmonster - All rights reserved! These pages are protected by the law of copyright, also if they are free. Print or save copies for personal use only. Do not copy, modify, distribute, publish, transmit or reproduce this content (text, images, design) or any part of it!
Happy New Year 2020
The Ribbelmonster and its staff wish all loyal readers a Happy New Year 2020. It is freezing cold here and yet the sun is shining on us as if to invite us into the very fresh year with lots of new energy. Of course you can't refuse such a lovely invitation, so let's fill this year with a lot of creativity. We wish you the best of luck, success, health, satisfaction and even more creativity!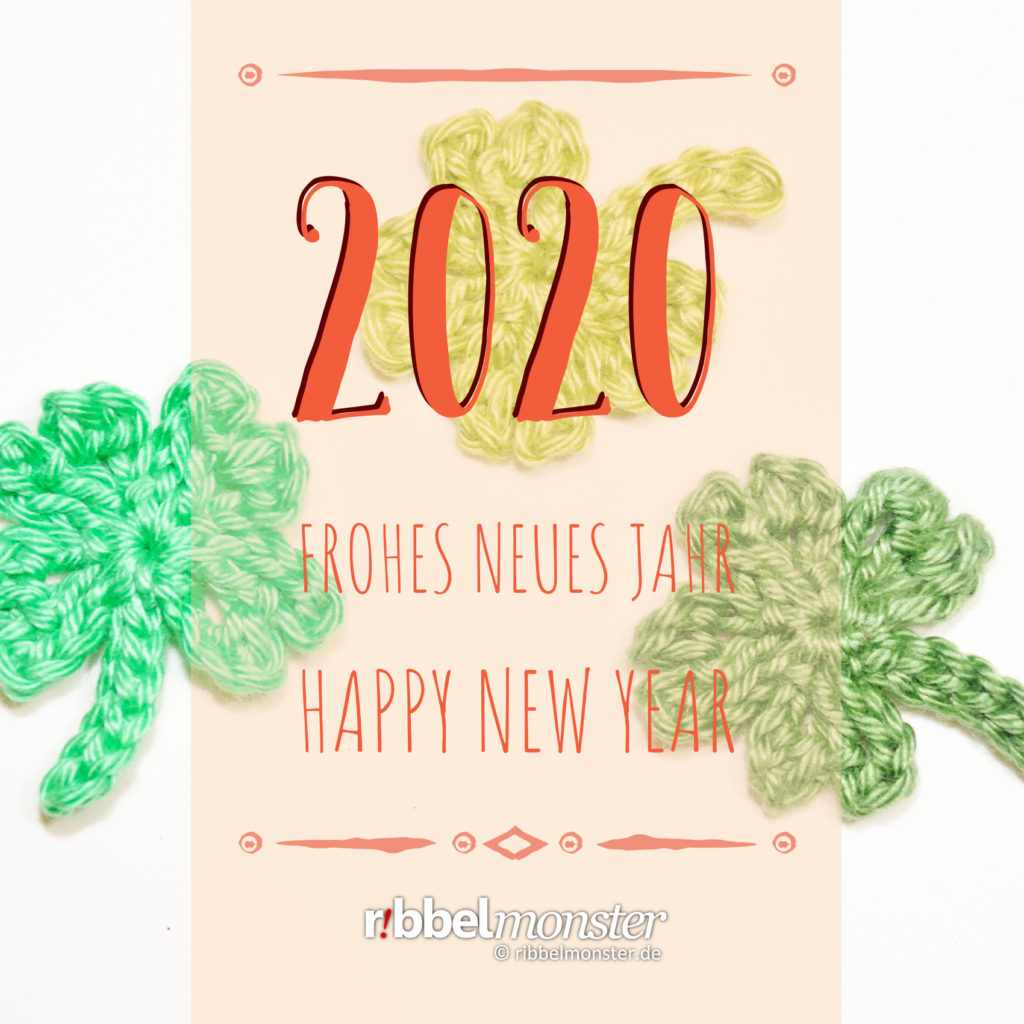 At this point we also want to thank you for your loyalty, for the many nice feedback, your active participation in our projects and your active support. We say thank you for over 2,300,000 blog views, 880,000 blog visitors, 12,000 Facebook likes, 2,800 Twitter followers, 3,700 Instagram followers, 2,000 email subscribers and 500 VIP memberships. You are amazing! Thanks for your confidence!!!
You can't buy luck, but you can make yourself and others lucky. Maybe you are still missing a great lucky charm for the new year. Here you will find a lot of patterns for selfmade New Year's Luck.
According to the Chinese calendar, 2020 is the year of the rats in the element metal.
Let's start a new year full of creativity and joie de vivre, because the Ribbelmonster still has a lot of great ideas for you!