Ribbelmonster stumbled into
The Ribbelmonster stumbled into, our start into the New Year can´t be described another way. But this has not to be bad, because also stony paths can track to a great view. Accompany us into the new year!
Today I like to tell you, what happened to us in the first weeks of the new year. But there for we still need to go a bit further back, exactly one week before New Year´s Eve.
MTU5MTM3MzEwNyAtIDM0LjIzMS4yMS44MyAtIDA=
12|24 – Christmas Presents
The Christmas present of the Ribbelmonster had absolutely nothing to do with crafting, because there was a new plugin for the blog under the Christmas tree. Some of you may know, that on ribbelmonster.com can be found the English version of the blog since a longer time. However this part of the Ribbelmonster blog is quite unkempt because it was to cumbersome to maintain the independent English copy. This problem should now be solved by the new plugin for multilingual blogs, which links any number of languages with each other.
MTU5MTM3MzEwNyAtIDM0LjIzMS4yMS44MyAtIDA=
12|29 – 31 – Tasters
The next few days of course the plugin was installed, set up and tested. Due to the free days and the normal work on the blog, this was only possible as piecemeal of course.  But it has not gone unnoticed, that now the new language flags are visible on the right top of the screen.
MTU5MTM3MzEwNyAtIDM0LjIzMS4yMS44MyAtIDA=
01|01 – Dream Start
During the further set up of the new plugin I accidentally emptied a table in the database, that contains about 6000 entries with links of all photos in the blog. Such mistakes are quite normal while major changes and can be fixed quite quickly with a backup. No need to worry, because the server is doing automatically a new backup every night and stores it on another disc.
At this moment Murphy struck merciless. All backups on the server contained one single error that affected exactly this database. In a fraction of a few seconds 3 years of work passed away. I was not sure I should throw the computer out of the window or myself. Because of the low flight attitude I refrained from any try and raised up again. Then I browsed my personal backups and found one of February 2015.
MTU5MTM3MzEwNyAtIDM0LjIzMS4yMS44MyAtIDA=
01|02 – Thousand in one Night
After I had uploaded the dusty backup in the database had been missing about 1000 entries and about 200 where out of date and causing errors. But it was better than nothing. So I spent willingly many ours to restore the database by hand.
MTU5MTM3MzEwNyAtIDM0LjIzMS4yMS44MyAtIDA=
01|03 – 04 Crafty Days
The next few days I spend to translate the first parts of the blog, to get the most important things available in English language, like categories, tags, sidebars and more.
MTU5MTM3MzEwNyAtIDM0LjIzMS4yMS44MyAtIDA=
01|05 – Bullshit
Making a few small changes in the files I made some bullshit and caused a white page. Too bad that I had to hurry away and there was no time to control that. After my mobile phone got reconnected later it rang all the time. But it changed nothing, because I could not fix the error until I came home late at night. Sorry for the inconvenience!
MTU5MTM3MzEwNyAtIDM0LjIzMS4yMS44MyAtIDA=
01|06 Server Roulette
During Roulette they call "Rien ne va plus." (literally translated: "Nothing goes any more.") and the same could be told about our server these days. I had to start asking myself seriously whether this is a losing streak and I should prefer to stay in bed the rest of the year.
Nevertheless, I went on searching for the cause, which was a concatenation of fortuitous circumstances. The Ribbelmonster was grown steadily and needed more and more memory. Now I also had installed the plugin, which almost doubles the blog although. Moreover it had become really cold outside and more and more visitors came on the blog. At the end the server collapsed under the load.
Of course such a server failure is always very unhappy, but the causes are still actually rather a good sign. Thank you for that! Now that I know this, I wont hide myself in the bed.
Immediately the entire management level was flown to a crisis meeting at a luxury hotel on a South Sea island to evaluate the budget and to develop a emergency plan. After countless bottles of champagne and twice as many jars of Caviar our Ribbelmonster was granted an appropriate rescue fund for the move to a larger apartment and of course it guarantees with his soul.
MTU5MTM3MzEwNyAtIDM0LjIzMS4yMS44MyAtIDA=
01|07 – Move Boxes
Actually moving to another server is really almost the same like moving to a new home. You are just putting data into packages, they weight bytes and they are transported on the data highway. Otherwise it´s just tedious, takes forever and you would like to fall into coma when you are done.
But then you realize that everything still needs to be arranged, must be unpacked and put to the right place. It does not matter how much you try to endeavor, there is always something broken, something else lost and the rest gets totally messed up.
But at the end of the night it is done and the Ribbelmonster Blog is completely moved and running on the new server, though still more bad than good.
MTU5MTM3MzEwNyAtIDM0LjIzMS4yMS44MyAtIDA=
01|08 – 10 – Fine Tuning
Now starts the tedious part, when is rotated each adjusting screw, while gazing at the statistics of server data and page views. Once you have found the correct settings, you just have to wait and lately in the next rush-hour the server goes down again. This process will be repeated, until the latter does no longer happen.
MTU5MTM3MzEwNyAtIDM0LjIzMS4yMS44MyAtIDA=
01|11 – Lucky Day
It is finally done. All values are in the green zone and I hope you have more pleasure again, when visiting the blog. I have definitely, cause also the package with my new laptop was finally in the mail. My old laptop had done a good job over the years, bot now it got weakened more and more and it had to become a new one now.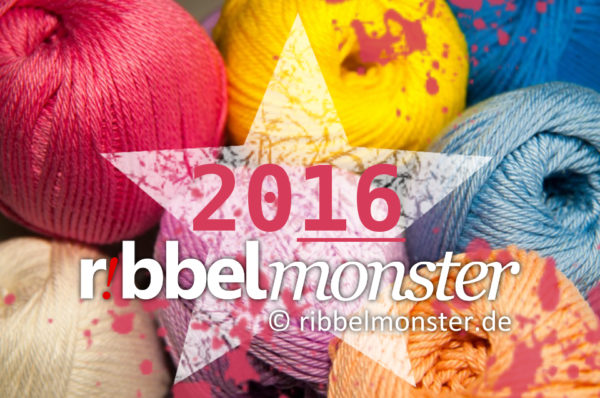 MTU5MTM3MzEwNyAtIDM0LjIzMS4yMS44MyAtIDA=
Resume
As you had seen, the Ribbelmonster is really stumbled into the new year, but what first looked like a losing streak has now become a great luck. Now everything is well on course and we can hope for a successful year. Of course at this point I want to apologize for any inconvenience again and hope you nevertheless remain loyal to us. Now I also like to know, how you got started in the new year. Write us via the comment function!